Hi Erik!
I was hoping you could help me with this. My best, best friend ever has lived here in the Netherlands for about 25 years, before building a house in his home country, Sri Lanka. He had overcome some health issues, like a small heart attack. He was in good shape when he traveled to China for a round trip. He went from Beijing via Xian to Shanghai.
On one of the last days, in Shanghai, he declared not feeling well and staying in his hotel room. Also the next day. And in the evening they found him dead on the floor near the bed.
A surrealistic circus started, me (from the Netherlands) trying to get a hold of his body to repatriate him to Sri Lanka. One of the following days the Chinese stated they lost it!! That is why I suspect poison. Oh and then they found it again. My friend, always in for a bit of special attention, must have laughed his *ss of! Ha!
It took 2 weeks to get the body to Sri Lanka.
I am in contact with my friend, I just 'know' he hears me and wants to help me with things. But his communications, are not clear to me. There seems to be some 'static on the line' and I do not hear him clearly.
Erik, can you find out where he is? How did he die? And maybe help with clearer communication?
Thanks a bunch! <3
Nalin Swaris
Born 6 November 1938 in Colombo, Sri Lanka
Crossed over 17 April 2011 in Shanghai, China
I got the last picture from his camera. He made it to the Wall, a lifelong wish!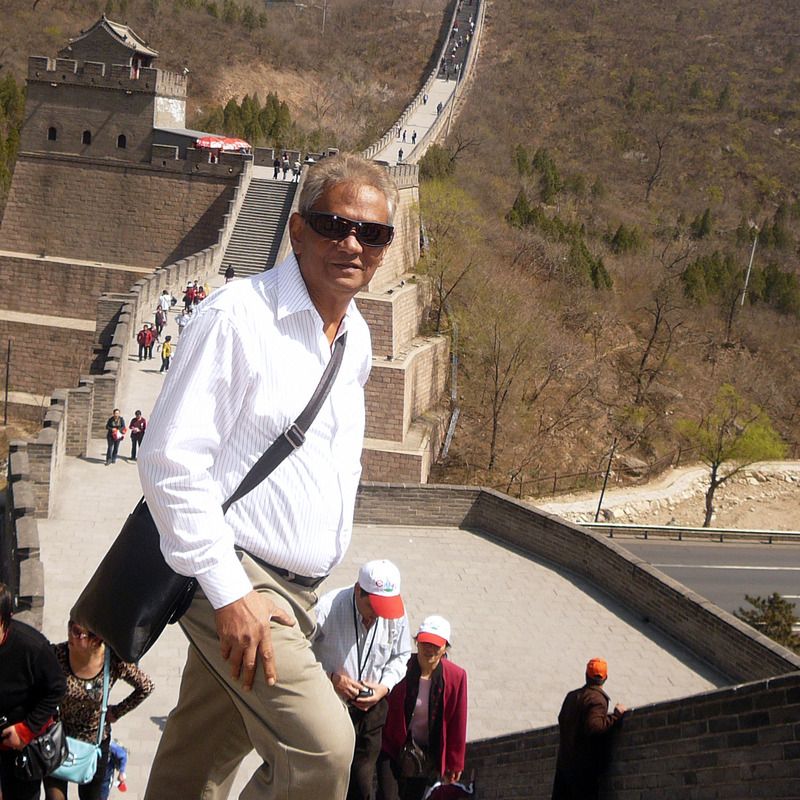 [Last edited
Jul 02, 2015 11:37:36
]
~~~~~~~~~~~~~~~~
Shift happens!